Predictive Analytics World
Estrel Hotel Berlin, 16.-17. November 2020

The premier machine learning conference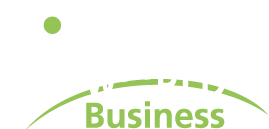 Guiding Theme 2019
From Data Lab to Data Ops
The time for experimentation is over. Companies expect their data labs to deliver what the AI hype has promised them: more customers, higher revenues, more efficient processes and much more. But many projects are stuck in the PoC trap: they work as prototypes – but not in real operation. Data science must become a data industry: we ourselves must learn to become more efficient and effective – by identifying the really critical challenges in the company, developing the appropriate solution ideas, translating the ideas quickly into functioning models, developing scalable solutions from the models and finally ensuring that these solutions are used profitably by the specialist departments. This requires a new self-image: we are not the experimental laboratory of the companies – but their machine room: Data Ops instead of Data Labs.
Focal points & industries are:
Data Engineering & Model Management

Data Lakes & Pipelines
Data & Software Architecture
Model Automation & Evaluation
Feature Engineering & Management
Microservices & Data/Model-as-a-Service

Data Management & Strategy

Data & Design Thinking
Customer Data Platforms & Data Management Platforms
Data Labs vs. Data Ops
Data Culture & Literacy
Meta Data & Data Quality Management
Data Sourcing & Governance

Data, Text, Stream, Process & Network Mining
Times Series Models
Bayesian Learning
Ensemble Learning
Transfer Learning
Reinforcement Learning
RNN, CNN & GAN
Markov-Ketten & Monte-Carlo-Simulationen

Marketing Mix Modelling
Predictive Lead Scoring
Customer Lifetime Value
Affinity Scoring
Churn Prevention
Chat Bots

Advanced Marketing & Sales Analytics

Dynamic & Multitouch Attribution
Marketing Mix Modelling
Churn Prediction & Prevention
Customer Lifetime Value
Lead & Affinity Scoring
Customer Segmentation vs. Persona
Demand & Revenue Forecast
Response & Uplift Modelling
Recommender Systems
Marketing Mix Modelling
Predictive Lead Scoring
Customer Lifetime Value
Affinity Scoring
Churn Prevention
Chat Bots

E-Commerce & Online-Marketing

Dynamic Attribution
Dynamic Pricing
Dynamic Couponing
Bid Optimization
Website Personalization

Supply Chain & Process Optimization

Demand Forecast
Inventory Optimization
Route Optimization
Process Mining

Risk Scoring
Fraud Detection
Anomaly Detection
Visual Inspection
Robo Advisory

Churn Prediction
Applicant Scoring
Intelligent Assistants
Predictive Analytics World in numbers

Impressions of previous events
Testimonials
What do our attendees say?
Ben Rollins
- Global Advanced Analytics Specialist
Bain & Company
"The PAW business conference is a great way to meet peers within the industry and to see what everybody else is doing to make sure you don't fall behind."
Emre Yayıcı
- Managing Partner
Analytics Center
"The agenda/ content and operations were both handled very professionally. As a person attending to many conferences (and also as an organizer), I can say that this is rare. Thanks for all!"
Rainish Lalai
- Senior Analytics Specialist
Etihad Airways
"An excellent conference with high-quality speakers, the right companies partnered, and overall a very knowledgable experience."
predict.io
"PAW was a phenomenal event. Packed with actual practitioners. And none of the typical "hurray" presentations from vendors trying to sell you up. Really enjoyed the vibe."
Excerpt from the list of speakers 2019
Predictive Analytics World Business Berlin
Estrel, Sonnenallee, Berlin, Deutschland
Estrel Berlin