Confirmed speakers
Predictive Analytics World Berlin
November 18-19, 2019, Estrel Hotel Berlin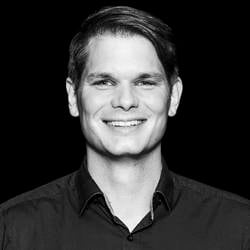 Dr. Dominik Ballreich
Data Scientist
<![endif]-->
Dr. Dominik Ballreich studied Business Mathematics and Economics at the University of Wuppertal. He holds a Doctorate at the Department of Applied Statistics at the FernUniversität in Hagen and is employed as a Data Scientist at codecentric AG. His special research interests are Bayes' Filter, Time Series Analysis and Heuristic Optimization.
Information about Dr. Dominik Ballreich's session will follow soon.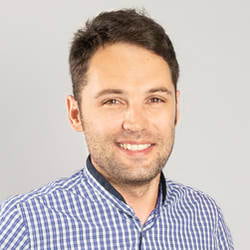 Andreas Baudisch
Head of Predictive Analytics
<![endif]-->
Andreas Baudisch studied Sociology (FU Berlin) with focus on quantitative statistics and economics (TU Berlin, Université de Genève). He has about 10 Years working experience in the field of data science and worked for several companies like infas, DHL, mobile.de, Stepstone.de and McMakler. His major topics include the development and organizational implementation of dynamic pricing engines, recommendation engines and forecasting methods with a strong focus to create impact.
Information about Andreas Baudisch's session will follow soon.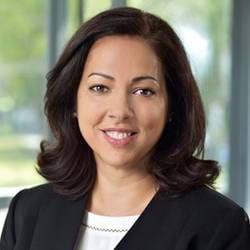 Cecilia Floridi
Managing Director
<![endif]-->
Information about Cecilia Floridi's session will follow soon.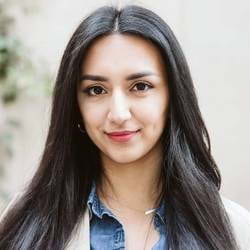 Mojan Hamed
Data Scientist

Mojan is a Toronto-based engineer, working at Shopify as part of the marketing data science team. Her focus is applied statistics, with recent projects including an open source python package to calculate marketing attribution using Markov chains and modelling propensity scores. She and her team have spent the past year bringing various predictive models into production as part of Shopify's initiative to power marketing acquisition with intelligent data science solutions.
Information about Mojan Hamed's session will follow soon.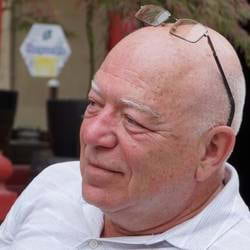 Dr. Yuri Katz
Director Data Science
<![endif]-->
Dr. Yuri Katz has over twenty years of experience in quantitative predictive analytics and information technology in the financial industry, including senior positions in systems' development and architecture. Prior to his current role, he was the A.v.Humboldt Fellow at the University of Konstanz, Germany. Yuri received his Ph.D. in Chemical Physics from the Institute of Chemical Kinetics & Combustion, Russian Academy of Sciences. His current R&D interests include credit risk modeling, long-term social discounting, and topological data analysis as well as big-data predictive analytics, NLP and Machine Learning. Yuri has published a number of reviews and numerous research papers (50+) in high-impact journals on time-series analysis and financial modeling, magnetic spin effects in chemical reactions and spin-based quantum computing.
Information about Dr. Yuri Katz's session will follow soon.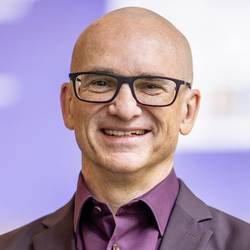 Jack Lampka
Head of Data Analytics
<![endif]-->
Jack Lampka has over twenty years international experience along the entire data analytics value chain, built on engineering and business degrees. He has applied his machine learning and business acumen in IT hardware (HP, Tektronix) and software startups. A year ago, he has brought his data science expertise to healthcare as the Head of Data Analytics at MSD Sharp & Dohme, a leading pharma company.
Information about Jack Lampka's session will follow soon.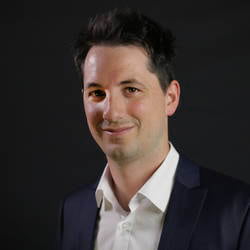 Christian Lindenlaub
Data Scientist

Christian holds a degree in statistics (from LMU Munich). Before joining GfK Global Data Science he worked for an electric utility and for GfK Geomarketing where he helped clients exploit their regional market potential. Nowadays, Christian focuses on the development of end-to-end prescriptive analytics solutions for the durable goods and electronics industries.
Information about Christian Lindenlaub's session will follow soon.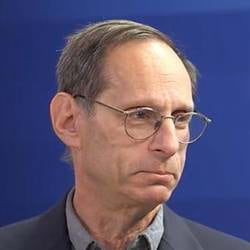 David Raab
Founder and CEO

David M. Raab is founder of the Customer Data Platform Institute, which educates marketers and technologists about customer data management. Mr. Raab named the CDP category in 2013 and has been active in defining it ever since. He founded the CDP Institute in 2016.
As a consultant, author, and speaker, Mr. Raab has been helping marketers to make better use of technology since 1987. Typical consulting projects include marketing process analysis, architecture planning, needs definition, and vendor selection. Mr. Raab also consults with industry vendors on product and business strategy. He regularly speaks at conferences around the world.
Mr. Raab has published hundreds of articles on marketing technology and is author of Marketing Performance Measurement Toolkit (Racom Books, 2009). Additional research appears regularly on his blog http://customerexperiencematrix.blogspot.com. Prior to his consulting career, Mr. Raab held senior marketing positions in the publishing and continuity industries.
Mr. Raab holds a bachelor's degree from Columbia University and MBA from the Harvard Business School.
Information about David Raab's session will follow soon.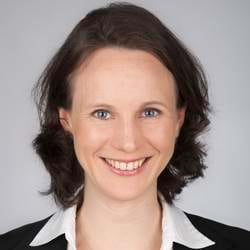 Dr. Nora Reich
Senior Expert Customer Analytics
<![endif]-->
Dr. Nora Reich joined KfW Bankengruppe in 2018 for leveraging data science methods at customers' touchpoints and internal processes. In her previous positions she was responsible for sales analytics at DHL Parcel Germany and customer analytics projects in a consulting company.
Information about Dr. Nora Reich's session will follow soon.
Phil Winters is known internationally as The Father of Customer Intelligence. An independent business advisor, author, keynote lecturer and workshop leader with 35+ years' experience working with some 300 companies, he focuses on Customer Intelligence and championing the customer perspective to help organizations raise customer value through outstanding customer experience.
Information about Phil Winters's session will follow soon.