Referenten
Predictive Analytics World Berlin
13.-14. November 2018, Estrel Hotel Berlin
Dean Abbott is Co-Founder and Chief Data Scientist of SmarterHQ, and President of Abbott Analytics, Inc. in San Diego, California. Mr. Abbott is an internationally recognized data mining and predictive analytics expert with over two decades of experience applying advanced data mining algorithms, data preparation techniques, and data visualization methods to real-world problems, including fraud detection, risk modeling, text mining, personality assessment, response modeling, survey analysis, planned giving, and predictive toxicology.

Mr. Abbott is the author of Applied Predictive Analytics (Wiley, 2014) and co-author of IBM SPSS Modeler Cookbook (Packt Publishing, 2013). He is a highly-regarded and popular speaker at Predictive Analytics and Data Mining conferences and meetups, and is on the Advisory Boards for the UC/Irvine Predictive Analytics Certificate as well as the UCSD Data Mining Certificate programs.

He has a B.S. in Mathematics of Computation from Rensselaer (1985) and a Master of Applied Mathematics from the University of Virginia (1987).

Informationen zur Session mit Dean Abbott folgen in Kürze.
Sven F. Crone is an Assistant Professor in Management Science at Lancaster University, UK, where his research on forecasting with artificial intelligence has resulted in 40+ peer reviewed articles (including EJOR, JORS, IJF) and received international awards. As the Deputy Director of the Lancaster Centre for Forecasting, with 15 members of staff & PhD students one of the largest units dedicated to business forecasting, Crone has more than 10 years of consultancy experience in corporate projects, including supply chain forecasting (e.g. Beiersdorf, Sanofi-Aventis, Bayer, Celanese, Hapag-Lloyd), retail forecasting (e.g. Tesco, Morrisons, Sainsbury, Wilkinsons), and utilities demand and price forecasting (e.g. DONG, Codelco). Crone regularly provides corporate training courses for the Forecasting Centre, IBF and IEEE worldwide as well as custom-made in-house courses. He has been a regular speaker at 50+ academic and practitioner conferences, including different keynote lectures.
Informationen zur Session mit Prof. Dr. Sven Crone folgen in Kürze.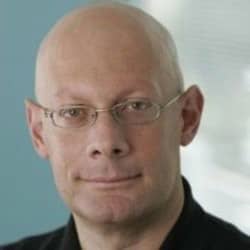 Dr. Usama Fayyad
Founder
Open Insights
Usama was recently Global Chief Data Officer at Barclays in London (2013-2016) and has sinced founded the Open Insights working on AI/Machine Learning, BigData strategy. He was the first person ever to hold the Chief Data Officer (CDO) title when Yahoo! acquired his second startup in 2004. Usama earned his Ph.D. in engineering in AI/Machine Learning from the University of Michigan. He has published over 100 technical articles on data mining, data science, AI/ML, and databases; and holds over 30 patents.

Informationen zur Session mit Dr. Usama Fayyad folgen in Kürze.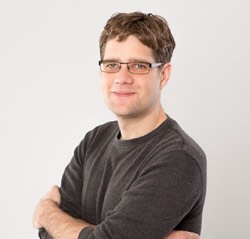 Dr. Sean Gustafson
Product Manager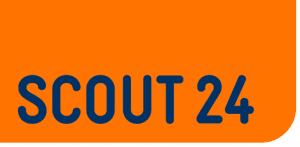 Sean Gustafson is a product manager at Scout24. He believes in a data-centric approach to product development and loves when data forms the core of a new product offering. After years working as a software engineer in medical, telecommunication and e-commerce domains; and after obtaining a PhD in Human-Computer Interaction, he put away his engineering hat to manage product development in the Scout24 Data Engineering group.
Informationen zur Session mit Dr. Sean Gustafson folgen in Kürze.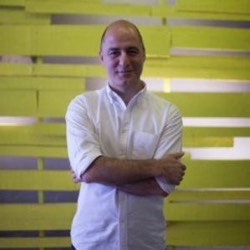 Hamit Hamutcu
Co-Founder
Analytics Center
Informationen zur Session mit Hamit Hamutcu folgen in Kürze.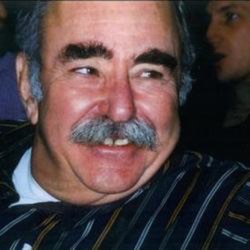 Dr. Alfred Inselberg
Computer Science and Applied Mathematics Departments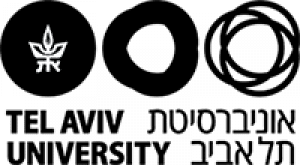 Alfred received a Ph. D. in Mathematics and Physics from the University of Illinois (Champaign-Urbana) continuing as Research Professor at the Biological Computer Laboratory working on Neural Networks, Cognition, Population Dynamics and Models of Complex Nonlinear Systems. He then held senior research positions at IBM where he developed a Mathematical Model of the Ear(Cochlea) (TIME Nov. 74) and later Collision-Avoidance Algorithms for Air Traffic Control (3 USA patents). Concurrently he had joint appointments at UCLA, USC, Technion and Ben Gurion University. Since 1995 AI is Professor at the School of Mathematical Sciences of Tel Aviv University. He was elected Senior Fellow at the San Diego Supercomputing Center in 1996. He invented and developed the multidimensional visualization methodology of Parallel Coordinates for which he received numerous patents and awards. His textbook on "Parallel Coordinates: VISUAL Multidimensional Geometry", was published by Springer and praised by Stephen Hawking among many others.
Informationen zur Session mit Dr. Alfred Inselberg folgen in Kürze.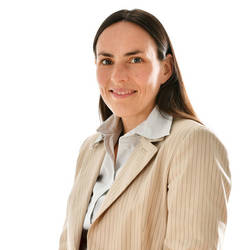 Dr. Carolin Kaiser
Senior Researcher
GfK Verein
Dr. Carolin Kaiser arbeitet in der Grundlagenforschung des GfK Vereins im Bereich Social Media. Die Wirtschaftsinformatikerin schätzt besonders die interdisziplinäre Forschung an der Schnittstelle von Marketing, Informatik und Sozialwissenschaften und erforscht, wie marketing-relevantes Wissen aus sozialen Medien gewonnen werden kann.
Informationen zur Session mit Dr. Carolin Kaiser folgen in Kürze.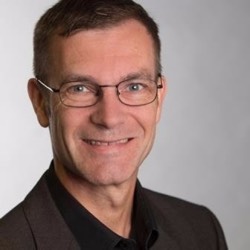 Dr. Olaf Nimz
Consultant
<![endif]-->
Olaf Nimz takes care of the Data Science teams at Trivadis AG on locations in DACH area. He is specialized in making data speak. His background in natural sciences allows to communicate advanced analytics projects in close collaboration with diverse topics from engineering to risk-actuary segments.
In the area of predictive or preventive maintenance he realized solutions with rotating machines in an industrial context.
Informationen zur Session mit Dr. Olaf Nimz folgen in Kürze.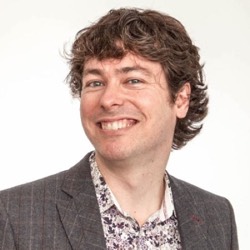 Brian O'Neill
Product Designer and UX Consultant
Designing for Analytics
Brian O'Neill is a product designer and founder of the consultancy, Designing for Analytics, which helps organizations design indispensable data products and analytics solutions. He has worked with companies including DELL/EMC, Tripadvisor, Fidelity, NetApp, MITRE, JP Morgan Chase, and ETrade and has spoken at the O'Reilly Strata Data Conference.
Informationen zur Session mit Brian O'Neill folgen in Kürze.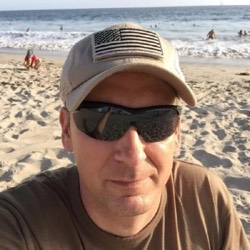 Szilard Pafka
Chief Scientist
Epoch
Szilard has a PhD in Physics for using statistical methods to analyze the risk of financial portfolios. For the last decade he's been the Chief Scientist of a tech company in California doing everything data (analysis, modeling, data visualization, machine learning, data infrastructure etc). He is the founder of the LA R and LA data science meetup, the author of a well-known machine learning benchmark on github (1000+ stars), a frequent speaker at conferences (keynote/invited at KDD, R-finance, Crunch, eRum etc.), and he has developed and taught graduate machine learning courses at two universities (UCLA in California and CEU in Europe).
Informationen zur Session mit Szilard Pafka folgen in Kürze.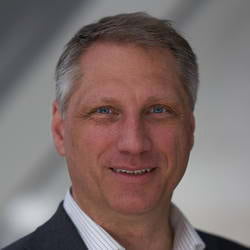 Frank Pörschmann
Deputy Chairman

Frank Poerschmann is deputy chairman of the non-profit-organization "Digital Analytics Association e.V." in Germany and one of the leading

European heads on pushing the profession of "data analyst" to become internationally established.
As head of the working group Industrial Analytics he initiated the first global study on Industrial Analytics 2017 which ist presented at this conference.
In his commercial live, the former CeBIT CEO acts as Managing Partner of iDIGMA GmbH, one of the first data strategy advisors, specialized on the strategic development of
data analytics capabilities in professional organizations.
Informationen zur Session mit Frank Pörschmann folgen in Kürze.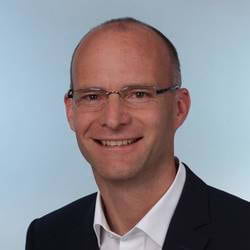 Markus Rotter
Head of Network Analytics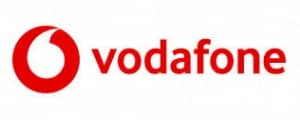 Markus is driving Advanced Analytics on network and service data in Vodafone Germany to improve customer experience and operational performance. He leads a team of data scientists for predictive/big data analytics as well as a BI developer team to productize analytical results into KPIs, reports and dashboards. By developing a real-time correlation software, the data science team is able to proactively find network problems and automate the resolution. Employing the typical data science methods to correlate technical and customer data, they also provide levers to improve customer experience.
Before his role at Vodafone, Markus held various positions in Product Management, Sales and Management Consulting at various companies. He holds a diploma and a PhD in physics from LMU Munich.
Informationen zur Session mit Markus Rotter folgen in Kürze.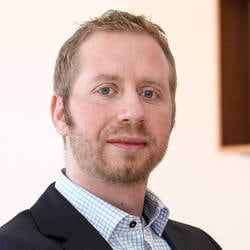 Rene Schallner
Senior Researcher
Senior Researcher
Rene Schallner beschäftigt sich im GfK Verein damit, moderne Computer-Vision und Deep Learning Verfahren der Marktforschung zugänglich zu machen, vor allem auch auf mobilen Endgeräten.
Informationen zur Session mit Rene Schallner folgen in Kürze.
Calvin Seward
Research Scientist
<![endif]-->
Informationen zur Session mit Calvin Seward folgen in Kürze.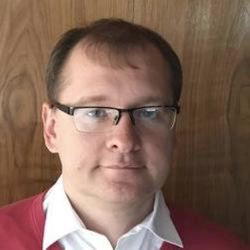 Andrey Sharapov
Data Scientist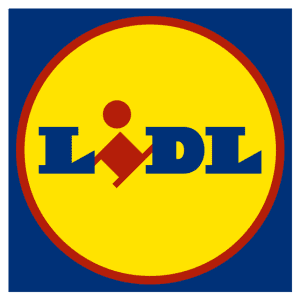 Andrey Sharapov is a data scientist and data engineer at Lidl. He is currently working on various projects related to machine learning and data product development. Previously, he spent 2 years at Xaxis where he help to develop a campaign optimization tool for GroupM agencies, then at TeamViewer, where he led data science initiatives and developed a tools for customer analytics. Andrey is interested in "explainable AI" and is passionate about making machine learning accessible to general public.
Informationen zur Session mit Andrey Sharapov folgen in Kürze.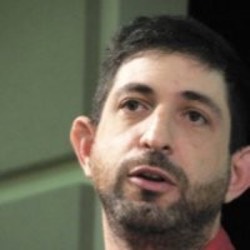 Marc Smith
Chief Social Scientist
Social Media Research Foundation
Marc Smith is a sociologist studying the social organization of computer mediated communication.
Informationen zur Session mit Marc Smith folgen in Kürze.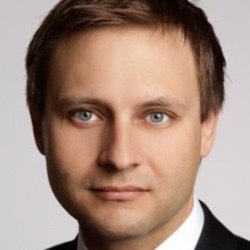 Marcel Spehr
Senior Data Scientist
T-Systems International
Informationen zur Session mit Marcel Spehr folgen in Kürze.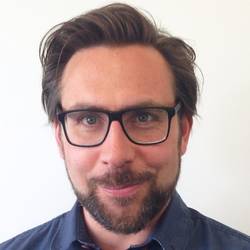 Dr. Andreas Stadie
Leiter Analytics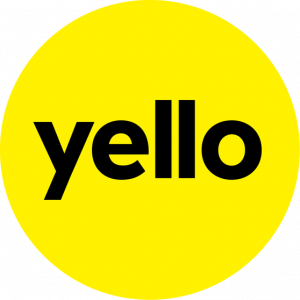 Seit 20 Jahren leidenschaftlich mit der Anwendung statistisch analytischer Verfahren auf praktische Problemstellungen beschäftigt. Zunächst an der Universität Göttingen und später im Business bei Coca-Cola, Yello Strom und EnBW. Snowboard und Yoga geht auch ohne Daten.
Informationen zur Session mit Dr. Andreas Stadie folgen in Kürze.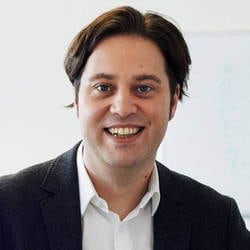 Martin Szugat
Geschäftsführer

Mit der Strategieberatung Datentreiber unterstützt Martin Szugat Unternehmen beim digitalen Wandel zu datengetriebenen Geschäftsmodellen und -prozessen. Seine Methode des Datenstrategie-Designs befähigt die Unternehmen individuelle und erfolgreiche Datenstrategien zu entwickeln und ermöglicht Ihnen konkreten Nutzen aus ihren Daten zu ziehen. Vor Datentreiber war Martin Szugat Geschäftsführer von SnipClip, einer Agentur für Social Media Marketing & Analytics-Lösungen. Der studierte Bioinformatiker hat im Bereich Machine Learning und Data Mining geforscht sowie als freiberuflicher Fachautor und IT-Berater gearbeitet. Seit 2014 betreut er als Programmdirektor die Predictive Analytics World-Konferenzen in Deutschland.
Informationen zur Session mit Martin Szugat folgen in Kürze.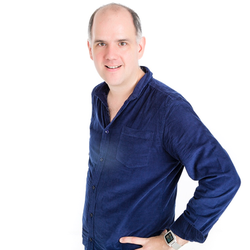 Tom Weiss
CTO and Chief Data Scientist
Dativa
Tom is an international innovator on TV big data analytics and leads Dativa's technology and data science teams.
He has developed many of the algorithms for the use of Smart TV data in comparison with traditional TV data sets, and formerly founded Genius Digital to provide consumer analytics and insight to MPVDs across Asia and North America. Before that, he developed the TV Genius content discovery platform which was deployed across Europe before being acquired by Red Bee Media
He has a degree in Physics from Oxford University and lives in the UK with his wife, four children, seven guitars and a double bass.
Informationen zur Session mit Tom Weiss folgen in Kürze.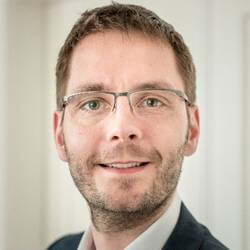 Dr. Sebastian Wernicke
Chief Data Scientist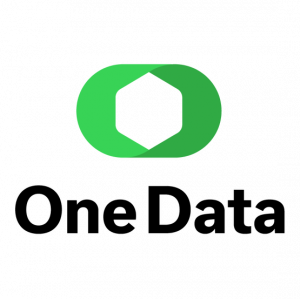 Sebastian Wernicke is Chief Data Scientist of ONE LOGIC, helping organizations make sense of their data. He originally studied bioinformatics before moving into management consulting and serving as managing director at Seven Bridges, building genetic analysis platforms. He is also widely known for his TED Talks around data and statistics.
Informationen zur Session mit Dr. Sebastian Wernicke folgen in Kürze.
Auf internationalem Parkett gilt Phil Winters als der "Father of Customer Intelligence", weil er leidenschaftlich für die Bedürfnisse der Kunden kämpft. Als Experte für Strategien aus der Perspektive des Kunden findet er immer neue Wege, die es Unternehmen ermöglichen, das Kundenerlebnis zu verbessern und die Loyalität ihrer Kunden zu stärken. Mit mehr als 300 Firmen weltweit hat Phil erfolgreich zusammengearbeitet. Heute gibt er seine Erfahrungen aus über 30 Jahren Praxis als unabhängiger Berater, Autor und Referent in Keynotes und Vorträgen sowie in Workshops und Seminaren weiter.
Informationen zur Session mit Phil Winters folgen in Kürze.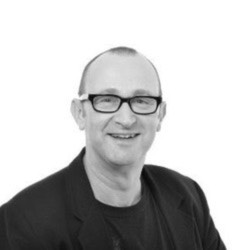 Norbert Wirth
Director Analytics and Artificial Intelligence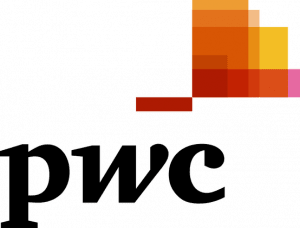 Informationen zur Session mit Norbert Wirth folgen in Kürze.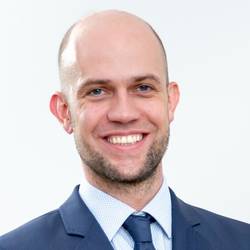 Daniel Wrigley
Senior Consultant Search & Analytics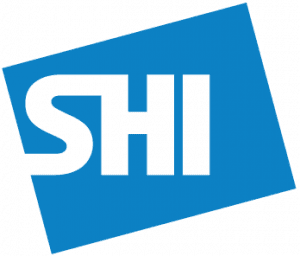 Daniel Wrigley ist seit 2012 als Search & Analytics Consultant bei SHI tätig. Dort beschäftigt er sich meist mit Search- und Big-Data-Anwendungen unter Verwendung moderner Open-Source-Technologien wie Solr, Elasticsearch, Kafka, Spark oder Zeppelin. Seine jahrelange Erfahrung als Solr Trainer hat er als Co-Autor des ersten deutschsprachigen Buches zu Solr verarbeitet.
Informationen zur Session mit Daniel Wrigley folgen in Kürze.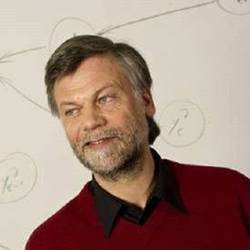 Dr. Hans-Georg Zimmermann
Senior Research Scientist
<![endif]-->
Dr. Hans Georg Zimmermann, Study of Mathematics at University of Bonn, Senior Principal Research Scientist at Siemens Corporate Technology in Munich for 30 years, Founding member of the neural networks research at Siemens. Since Dec. 2017 at Fraunhofer Gesellschaft in Nurnberg.
Informationen zur Session mit Dr. Hans-Georg Zimmermann folgen in Kürze.