Alle Referenten im Überblick

Felix Baaken
Gründer und Geschäftsführer
Contigua GmbH
Felix Baaken ist Co-Founder der Contigua GmbH mit ihrem Produkt 10stamps (
www.10stamps.de
), einer Loyalty-Lösung für Mobilgeräte. 10stamps basiert auf dem Prinzip der bekannten Treuestempelkarte, bekannt von Friseueren und Cafés: Kunden sammeln so ihre zehn Stempel in der 10stamps-App statt auf Papierkarten und erhalten das elfte Produkt umsonst. Händler und Dienstleister erhalten Zugang zum Partnerbereich mit detaillierten Statistiken sowie die Möglichkeit, mit ihren Kunden über die App zu kommunizieren: Kunden lassen sich reaktivieren und gezielte Sonderangebote sorgen für eine höhere Frequenz an umsatzschwächeren Tagen. Baaken studierte Technologie- und Managementorientierte Betriebswirtschaftslehre an der Technischen Universität München. Vor der Gründung war er als Freelancer (Webentwickler und Projektmanagement) und als Developer bei e-fellows.net tätig. Er verantwortet bei der Contigua GmbH das Produktmanagement und die technische Entwicklung. Die 2011 gegründete Contigua GmbH ist mit 10stamps in mittlerweile einigen hundert Standorten in Deutschland und Österreich vertreten. Zu ihren Kunden zählen unter anderem Nordsee, Call a Pizza und Coffee Fellows. Aktuelle Preise sind z.B. die Auszeichnung "Trendprodukt des Jahres 2012" der Messe "Barzone" und der Gewinn der Startup-Competition der MLOVE-Konferenz.
Informationen zur Session mit Felix Baaken folgen in Kürze.
Dr. Manfred Beleut
Chief Scientific Officer
PAREQ
Manfred Beleut is the scientific co-founder and CSO of PAREQ and brings significant experience in the fields of oncology, biomarkers and translational pathology. A trained molecular biologist, he performed his postdoctoral work at the University Hospital Zurich, Institute of Surgical Pathology. Dr. Beleut holds a PhD from the University of Lausanne/Switzerland and has experience in both international academic and non-academic industries. In addition to his academic degrees, Dr. Beleut has a certificate in Good Clinical Practice, Clinical Studies and Biosafety. He has been awarded grants from Roche, Pfizer, and the DAAD (German Academic Exchange Service). In 2007, he was selected by BioVision – The World Life Science Forum – as one of 100 most promising future bioleaders to form the BioVision Nxt. "Class of 2007."
Informationen zur Session mit Dr. Manfred Beleut folgen in Kürze.

Juan Antonio Bernabé Moreno
Senior Manager Delivery 2.0
Telefónica o2 Germany GmbH & Co. OHG
Juan Bernabé Moreno is responsible for the creation of Big Data products for Telefónica. Juan started his career as IT consultant in renowned companies like Everis or Sapient. After spending 8 years leading off-shoring teams to successfully deliver projects in various domains and industries, he joined the Online Sales department of Telefónica o2 Germany to start the web intelligence practice. After 3 years and countless advanced analytics projects, he managed to turn the department into a data-driven customer-centric unit, where both marketing and sales profit from the usage of web intelligence techniques as integral part of the business. In April 2012 Juan started a new career path in New Business and Innovation aimed at creating data based products, which resulted into the launch of the Telefónica Dynamic Insights business unit. Juan holds a Post-graduate Master in Soft-Computing from the University of Granada and currently works on his dissertation thesis.
Informationen zur Session mit Juan Antonio Bernabé Moreno folgen in Kürze.
Ozgur Cetiner
Director of Statistical Analysis
Capital One
Ozgur Cetiner is the Director of Statistical Analysis at Capital One Canada. He has over 15 years of experience in customer analysis and modeling, and has worked in a variety of organizations in Turkey, Germany, the US and Canada. He has B.Sc. in Industrial Engineering from the University of Bosphorus in Istanbul and an M.Sc. in the same field from Virginia Tech. Ozgur first worked in the Marketing and Analysis Department of Capital One in Richmond, VA, before moving to Toronto to work for TD Canada Trust. There, he led a team of statisticians to focus on deepening customer relationships while optimizing customer profitability. After returning to Capital One in 2007, Ozgur built a highly effective team of statisticians from the ground up. His team develops analytical algorithms and predictive models for each phase of the customer life cycle, from targeting to recoveries, for the entire line of business.
Informationen zur Session mit Ozgur Cetiner folgen in Kürze.
Prof. Dr. Peter Gentsch ist Gründer und Gesellschafter der Business Intelligence Group und Inhaber des Lehrstuhls für Internationale Betriebswirtschaftslehre an der HTM Aalen mit den Schwerpunkten CRM, E-Business und Social Media. Der Autor zahlreicher national und international ausgezeichneter Veröffentlichungen und Preise zu Big Data und Innovation Management ist darüber hinaus Gründer und Leiter des exklusiven Social Media Excellence-Kreises, zu dem Unternehmen wie Bosch, Coca-Cola, Daimler, Deutsche Post, Lufthansa, Microsoft, Telekom, Otto Group und O2 gehören.
Informationen zur Session mit Prof. Dr. Peter Gentsch folgen in Kürze.

Florian Hanka
Account Manager
IBM Business Analytics
Florian Hanka, geboren am 25.08.1979, ist bei der IBM Experte für Account Management sowie Business Development für den Bereich Business Analytics bzw. Predictive Analytics. In dieser Position berät er Kunden und Interessenten in Süd- und Südwestdeutschland. In seiner nunmehr 5-jährigen Tätigkeit für SPSS und IBM hat er verschiedene Branchen betreut und dabei mehrere umfassende Projekte zu Predictive Analytics bei namhaften Unternehmen etabliert. Aktuell verantwortet er die Branchen Marktforschung sowie Manufacturing und Retail.
Informationen zur Session mit Florian Hanka folgen in Kürze.
Stein Kretsinger
Director of Project Development

Informationen zur Session mit Stein Kretsinger folgen in Kürze.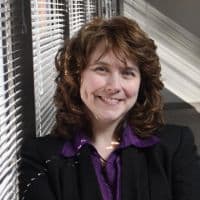 Prof. Dr. Erika McBride
Director of Advanced Analytics
<![endif]-->
Erika McBride, CPA, Ed.D., is the Director of Advanced Analytics at Dow Chemical. Previously, at Paychex, she drove value and developed the Paychex | IHS Small Business Jobs Index. Erika has presented at Alexander Hamilton Summits, Big Data Innovation Summits, and PAW Conferences in New York, Toronto, Dusseldorf, and Berlin.
Informationen zur Session mit Prof. Dr. Erika McBride folgen in Kürze.
Suresh Pillai
Head of Internet Marketing Analytics für Europa
<![endif]-->
Suresh leads the European analytics team for Internet Marketing at eBay. He has over 10 years experience in predictive modeling, social network science, and self-adaptive algorithm design plus a broad understanding of science, computing, and technology, enabling him to motivate and coordinate diverse teams to analytics innovation. His focus is on optimizing eBay's portfolio of internet marketing strategies, including paid search, display advertising and social marketing as well as on developing a deep understanding of customer value, behavior mapping, and the prediction of customer lifecycle triggers.
Suresh is a theoretical physicist by training and in spirit, with interests in fundamental physics, both reductionist and emergent. His graduate research was in Complexity Sciences, specifically in understanding emergence and synchronization in networks of integrate-and-fire oscillators. Suresh took this unique view into industry, first at Nortel Networks, designing self-adaptive heuristics for routing in agile networks and then at Bycast, where he helped advance distributed storage technology in the medical imaging field. At Bodog, an online poker company, he developed a multi-agent ecosystem paradigm to help understand stability, liquidity, and house profit. Suresh then came to ETH in Zurich to conduct research in understanding the contrasting dynamics of endogenous vs. exogenous effects in the propagation of epidemic trends in social networks. He then returned to industry at UBS, where he jumpstarted a market data intelligence initiative to predict counterparty behavior for the Fixed Income execution desk.
Informationen zur Session mit Suresh Pillai folgen in Kürze.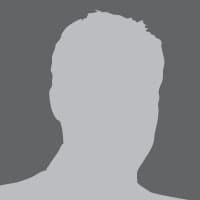 Frank Rüdinger
IT Vertriebslösungen
Landesbank Baden-Württemberg
Informationen zur Session mit Frank Rüdinger folgen in Kürze.

Dr. Andreas Schlegel
Data Mining Experte Analytisches CRM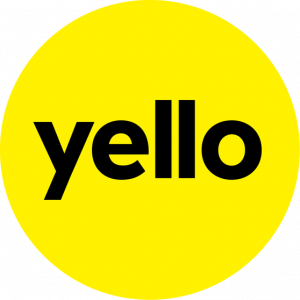 Dr. Andreas Schlegel war nach seinem Studium der Betriebswirtschaftslehre von 2004 bis 2008 als wissenschaftlicher Mitarbeiter am Institut für Statistik und Ökonometrie der Universität Göttingen beschäftigt. Im Rahmen dieser Tätigkeit promovierte er im Fach Statistik mit seiner Dissertation zur statistischen Modellierung von Bodenabfertigungsprozessen im Luftverkehr.
Seit 2008 arbeitet Andreas Schlegel als Data Mining Experte Analytisches CRM im Bereich IT & Data Intelligence der Yello Strom GmbH und beschäftigt sich neben Scoring und Testing von CRM-Maßnahmen schwerpunktmäßig mit den Themen Churn Analytics und Kundenwert.
Informationen zur Session mit Dr. Andreas Schlegel folgen in Kürze.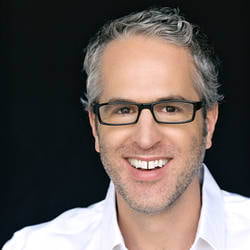 Dr. Eric Siegel
Conference Founder
<![endif]-->
Eric Siegel, Ph.D., founder of the Predictive Analytics World conference series and executive editor of The Predictive Analytics Times, makes the how and why of predictive analytics understandable and captivating. He is the author of the award-winning Predictive Analytics: The Power to Predict Who Will Click, Buy, Lie, or Die, a former Columbia University professor who used to sing to his students, and a renowned speaker, educator, and leader in the field.
Eric has appeared on Bloomberg TV and Radio, Business News Network (Canada), Fox News, Israel National Radio, NPR Marketplace, Radio National (Australia), and TheStreet. He and his book have been featured in Businessweek, CBS MoneyWatch, Contagious Magazine, The European Business Review, The Financial Times, Forbes, Forrester, Fortune, Harvard Business Review, The Huffington Post, The New York Review of Books, Newsweek, Quartz, Salon, Scientific American, The Seattle Post-Intelligencer, The Wall Street Journal, The Washington Post, and WSJ MarketWatch. Follow him at @predictanalytic.
Informationen zur Session mit Dr. Eric Siegel folgen in Kürze.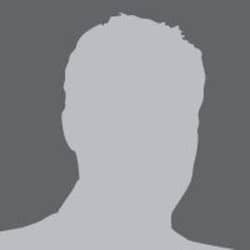 Michael Sinn
VP Format & Category Management Support
<![endif]-->
Michael Sinn ist seit 1979 Mitarbeiter im Otto Konzern. Wesentliche berufliche Stationen waren Vertriebssteuerung, Leiter Einkaufssteuerung (Planung und Controlling), Geschäftsführer des Tochterunternehmens OKTAVIA (Design und Sourcing für Damenoberbekleidung) und Direktor Einkauf für Damen- und Kinderoberbekleidung. Seit 2005 ist er Direktor Angebots- und Category Management Support. Seine Aufgabenschwerpunkte sind die Entwicklung von Planungs- und Steuerungsinstrumenten, Prognosesystemen, Prozessoptimierung, die Entwicklung und Roll-Out von Online Geschäftsmodellen B2C und B2B sowie die Vermarktung von Überhängen.
Informationen zur Session mit Michael Sinn folgen in Kürze.

Axel Spielberg
Gründer und CEO
AXRO Bürokommunikation Import Export GmbH
Axel Spielberg schloss im Jahr 1983 die Auslandsausbildung zum Reserveoffizier in der integrierten Verwendung der Bundeswehr ab. Im Anschluss daran folgte von 1984 bis 1985 die Berufsausbildung zum Bankkaufmann bei der Deutschen Bank AG. Nach der Berufsausbildung wurde ein Trainee Praktikum bei einem der führenden AUDI/VW Partner in Norddeutschland absolviert, bis zum Beginn des Studiums der Wirtschaftswissenschaften an der Universität Hamburg, das 1989 mit dem Abschluss des Diplom Kaufmannes beendet wurde. Parallel zum Studium arbeitete Herr Spielberg im Auftrag der SHARP Electronics Europe GmbH und begleitete das Projekt der aufkommenden Handheld-Datenbanken. 1990 gründete Herr Spielberg das heutige Unternehmen AXRO Bürokommunikation Distribution Import Export GmbH, dessen Geschäftsführer und Gründungsgesellschafter er seit Anbeginn ist. Besonderes Augenmerk legt Herr Spielberg auf Beratungsqualität, Engagement und die Nähe zum Kunden. Diese Komponenten sieht er als Grundlage eines gemeinsamen und erfolgreichen Handelns.
Informationen zur Session mit Axel Spielberg folgen in Kürze.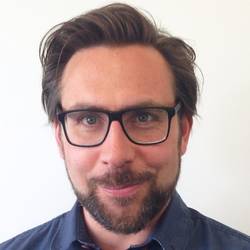 Dr. Andreas Stadie
Leiter Analytics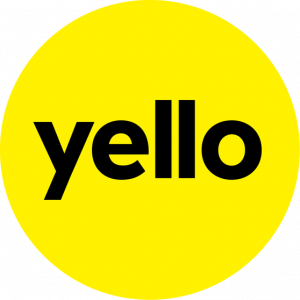 Seit 20 Jahren leidenschaftlich mit der Anwendung statistisch analytischer Verfahren auf praktische Problemstellungen beschäftigt. Zunächst an der Universität Göttingen und später im Business bei Coca-Cola, Yello Strom und EnBW. Snowboard und Yoga geht auch ohne Daten.
Informationen zur Session mit Dr. Andreas Stadie folgen in Kürze.

Fred Türling
Senior Vicepresident Information Science
Eventim
Fred Türling, geb. am 15.08.1968, leitet bei der United Internet Media den Bereich Media Information & Technology. Schwerpunkte seiner über 15 jährigen Arbeit im analytischen Umfeld liegen in den Fachgebieten Social Media & Web Analytics, Targeting & Kampagnen Management, Business Intelligence und Data Warehousing. Der Branchenfokus ist dabei Medien, Handel und Internet- & Telekommunikations-Services, die er als Executive Partner bei der SHs VIVEON von 2007 bis 2009 auch aus dem Blickwinkel Consulting Dienstleistungen betreut hat. Zuvor verantwortete Herr Türling 6 Jahre als Director den Bereich Market & Business Intelligence bei AOL Deutschland. Weitere Stationen seiner beruflichen Laufbahn waren vor 2002 die Abteilungsleitung CRM & Data Warehouse beim Otto Versand und vor 1998 Consulting für Data Mining und Neuroinformatik bei Siemens.
Informationen zur Session mit Fred Türling folgen in Kürze.
Stefan Weingaertner is founding member and CEO of DATATRONIQ, a German technology startup that provides an artificial intelligence platform that anticipates and tracks machine health and its impact on product quality.
He is an internationally recognized data science and predictive analytics expert with over two decades of experience applying advanced analytics algorithms, analytics automation, data preparation techniques, and data visualization methods to real-world problems for manufacturing, telecommunication, ecommerce, and financial industries. Stefan is also founding member of AdvancedAnalytics.Academy, an international data science training network.
As founding member and Managing Director of DYMATRIX for over 15 years, he was responsible for the Big Data and Data Science teams and pioneered the development of predictive analytics and model automation processes.
Prior to DYMATRIX, Stefan worked as a Data Science Consultant at Computer Science Corporation (CSC). Stefan holds a MS in Industrial Engineering from the Karlsruhe Institute of Technology (KIT) and a Master in Business Research (MBR) from the Ludwig-Maximilians-University Munich (LMU). He is co-publisher and author of the 3-Book series "Information Networking" and associate professor for Data Science and Business Analytics at several universities.
Informationen zur Session mit Stefan Weingärtner folgen in Kürze.
Auf internationalem Parkett gilt Phil Winters als der "Father of Customer Intelligence", weil er leidenschaftlich für die Bedürfnisse der Kunden kämpft. Als Experte für Strategien aus der Perspektive des Kunden findet er immer neue Wege, die es Unternehmen ermöglichen, das Kundenerlebnis zu verbessern und die Loyalität ihrer Kunden zu stärken. Mit mehr als 300 Firmen weltweit hat Phil erfolgreich zusammengearbeitet. Heute gibt er seine Erfahrungen aus über 30 Jahren Praxis als unabhängiger Berater, Autor und Referent in Keynotes und Vorträgen sowie in Workshops und Seminaren weiter.
Informationen zur Session mit Phil Winters folgen in Kürze.