Alle Referenten im Überblick

Felix Baaken
Contigua GmbH
Information about Felix Baaken's session will follow soon.
Dr. Manfred Beleut
Chief Scientific Officer
PAREQ
Manfred Beleut is the scientific co-founder and CSO of PAREQ and brings significant experience in the fields of oncology, biomarkers and translational pathology. A trained molecular biologist, he performed his postdoctoral work at the University Hospital Zurich, Institute of Surgical Pathology. Dr. Beleut holds a PhD from the University of Lausanne/Switzerland and has experience in both international academic and non-academic industries. In addition to his academic degrees, Dr. Beleut has a certificate in Good Clinical Practice, Clinical Studies and Biosafety. He has been awarded grants from Roche, Pfizer, and the DAAD (German Academic Exchange Service). In 2007, he was selected by BioVision – The World Life Science Forum – as one of 100 most promising future bioleaders to form the BioVision Nxt. "Class of 2007."
Information about Dr. Manfred Beleut's session will follow soon.

Juan Antonio Bernabé Moreno
Senior Manager Delivery 2.0
Telefónica o2 Germany GmbH & Co. OHG
Juan Bernabé Moreno is responsible for the creation of Big Data products for Telefónica. Juan started his career as IT consultant in renowned companies like Everis or Sapient. After spending 8 years leading off-shoring teams to successfully deliver projects in various domains and industries, he joined the Online Sales department of Telefónica o2 Germany to start the web intelligence practice. After 3 years and countless advanced analytics projects, he managed to turn the department into a data-driven customer-centric unit, where both marketing and sales profit from the usage of web intelligence techniques as integral part of the business. In April 2012 Juan started a new career path in New Business and Innovation aimed at creating data based products, which resulted into the launch of the Telefónica Dynamic Insights business unit. Juan holds a Post-graduate Master in Soft-Computing from the University of Granada and currently works on his dissertation thesis.
Information about Juan Antonio Bernabé Moreno's session will follow soon.
Ozgur Cetiner
Director of Statistical Analysis
Capital One
Ozgur Cetiner is the Director of Statistical Analysis at Capital One Canada. He has over 15 years of experience in customer analysis and modeling, and has worked in a variety of organizations in Turkey, Germany, the US and Canada. He has B.Sc. in Industrial Engineering from the University of Bosphorus in Istanbul and an M.Sc. in the same field from Virginia Tech. Ozgur first worked in the Marketing and Analysis Department of Capital One in Richmond, VA, before moving to Toronto to work for TD Canada Trust. There, he led a team of statisticians to focus on deepening customer relationships while optimizing customer profitability. After returning to Capital One in 2007, Ozgur built a highly effective team of statisticians from the ground up. His team develops analytical algorithms and predictive models for each phase of the customer life cycle, from targeting to recoveries, for the entire line of business.
Information about Ozgur Cetiner's session will follow soon.

Florian Hanka
Account Manager
IBM Business Analytics
Information about Florian Hanka's session will follow soon.
Stein Kretsinger
Director of Project Development

Information about Stein Kretsinger's session will follow soon.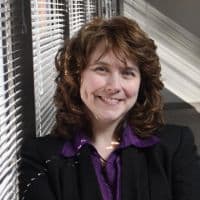 Prof. Dr. Erika McBride
Director of Advanced Analytics
<![endif]-->
Erika McBride, CPA, Ed.D., is the Director of Advanced Analytics at Dow Chemical. Previously, at Paychex, she drove value and developed the Paychex | IHS Small Business Jobs Index. Erika has presented at Alexander Hamilton Summits, Big Data Innovation Summits, and PAW Conferences in New York, Toronto, Dusseldorf, and Berlin.
Information about Prof. Dr. Erika McBride's session will follow soon.
Suresh Pillai
Head of Internet Marketing Analytics for Europe
<![endif]-->
Suresh leads the European analytics team for Internet Marketing at eBay. He has over 10 years experience in predictive modeling, social network science, and self-adaptive algorithm design plus a broad understanding of science, computing, and technology, enabling him to motivate and coordinate diverse teams to analytics innovation. His focus is on optimizing eBay's portfolio of internet marketing strategies, including paid search, display advertising and social marketing as well as on developing a deep understanding of customer value, behavior mapping, and the prediction of customer lifecycle triggers.
Suresh is a theoretical physicist by training and in spirit, with interests in fundamental physics, both reductionist and emergent. His graduate research was in Complexity Sciences, specifically in understanding emergence and synchronization in networks of integrate-and-fire oscillators. Suresh took this unique view into industry, first at Nortel Networks, designing self-adaptive heuristics for routing in agile networks and then at Bycast, where he helped advance distributed storage technology in the medical imaging field. At Bodog, an online poker company, he developed a multi-agent ecosystem paradigm to help understand stability, liquidity, and house profit. Suresh then came to ETH in Zurich to conduct research in understanding the contrasting dynamics of endogenous vs. exogenous effects in the propagation of epidemic trends in social networks. He then returned to industry at UBS, where he jumpstarted a market data intelligence initiative to predict counterparty behavior for the Fixed Income execution desk.
Information about Suresh Pillai's session will follow soon.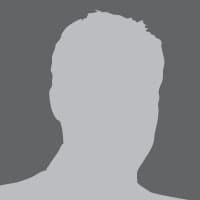 Frank Rüdinger
Landesbank Baden-Württemberg
Information about Frank Rüdinger's session will follow soon.

Dr. Andreas Schlegel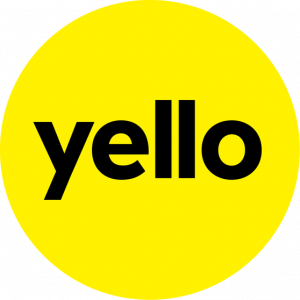 Information about Dr. Andreas Schlegel's session will follow soon.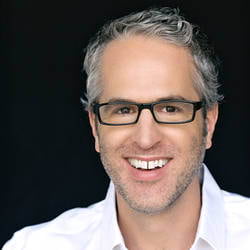 Dr. Eric Siegel
Conference Founder
<![endif]-->
Eric Siegel, Ph.D., founder of the Predictive Analytics World conference series and executive editor of The Predictive Analytics Times, makes the how and why of predictive analytics understandable and captivating. He is the author of the award-winning Predictive Analytics: The Power to Predict Who Will Click, Buy, Lie, or Die, a former Columbia University professor who used to sing to his students, and a renowned speaker, educator, and leader in the field.
Eric has appeared on Bloomberg TV and Radio, Business News Network (Canada), Fox News, Israel National Radio, NPR Marketplace, Radio National (Australia), and TheStreet. He and his book have been featured in Businessweek, CBS MoneyWatch, Contagious Magazine, The European Business Review, The Financial Times, Forbes, Forrester, Fortune, Harvard Business Review, The Huffington Post, The New York Review of Books, Newsweek, Quartz, Salon, Scientific American, The Seattle Post-Intelligencer, The Wall Street Journal, The Washington Post, and WSJ MarketWatch. Follow him at @predictanalytic.
Information about Dr. Eric Siegel's session will follow soon.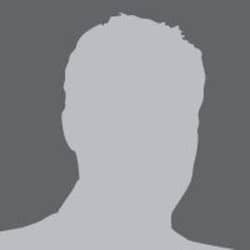 Michael Sinn
VP Format & Category Management Support
<![endif]-->
Information about Michael Sinn's session will follow soon.

Axel Spielberg
AXRO Bürokommunikation Import Export GmbH
Information about Axel Spielberg's session will follow soon.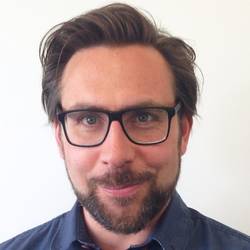 Dr. Andreas Stadie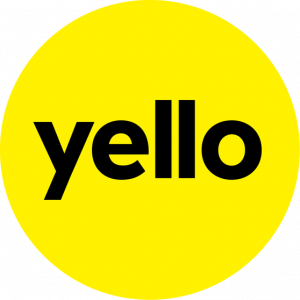 Information about Dr. Andreas Stadie's session will follow soon.

Fred Türling
Senior Vicepresident Information Science
Eventim
Information about Fred Türling's session will follow soon.
Stefan Weingaertner is founding member and CEO of DATATRONIQ, a German technology startup that provides an artificial intelligence platform that anticipates and tracks machine health and its impact on product quality.
He is an internationally recognized data science and predictive analytics expert with over two decades of experience applying advanced analytics algorithms, analytics automation, data preparation techniques, and data visualization methods to real-world problems for manufacturing, telecommunication, ecommerce, and financial industries. Stefan is also founding member of AdvancedAnalytics.Academy, an international data science training network.
As founding member and Managing Director of DYMATRIX for over 15 years, he was responsible for the Big Data and Data Science teams and pioneered the development of predictive analytics and model automation processes.
Prior to DYMATRIX, Stefan worked as a Data Science Consultant at Computer Science Corporation (CSC). Stefan holds a MS in Industrial Engineering from the Karlsruhe Institute of Technology (KIT) and a Master in Business Research (MBR) from the Ludwig-Maximilians-University Munich (LMU). He is co-publisher and author of the 3-Book series "Information Networking" and associate professor for Data Science and Business Analytics at several universities.
Information about Stefan Weingärtner's session will follow soon.
Phil Winters is known internationally as The Father of Customer Intelligence. An independent business advisor, author, keynote lecturer and workshop leader with 35+ years' experience working with some 300 companies, he focuses on Customer Intelligence and championing the customer perspective to help organizations raise customer value through outstanding customer experience.
Information about Phil Winters's session will follow soon.