Alle Referenten
Predictive Analytics World Berlin
13.-14. November 2017, Estrel Hotel Berlin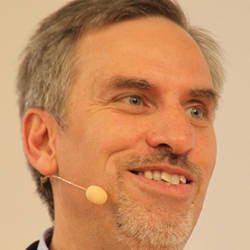 Dean Abbott
Co-Founder and Chief Data Scientist

Dean Abbott is Co-Founder and Chief Data Scientist of SmarterHQ, and President of Abbott Analytics, Inc. in San Diego, California. Mr. Abbott is an internationally recognized data mining and predictive analytics expert with over two decades of experience applying advanced data mining algorithms, data preparation techniques, and data visualization methods to real-world problems, including fraud detection, risk modeling, text mining, personality assessment, response modeling, survey analysis, planned giving, and predictive toxicology.
Mr. Abbott is the author of Applied Predictive Analytics (Wiley, 2014) and co-author of IBM SPSS Modeler Cookbook (Packt Publishing, 2013). He is a highly-regarded and popular speaker at Predictive Analytics and Data Mining conferences and meetups, and is on the Advisory Boards for the UC/Irvine Predictive Analytics Certificate as well as the UCSD Data Mining Certificate programs.
He has a B.S. in Mathematics of Computation from Rensselaer (1985) and a Master of Applied Mathematics from the University of Virginia (1987).
Informationen zur Session mit Dean Abbott folgen in Kürze.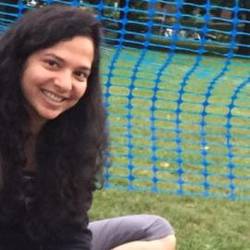 Megha Agarwal
Data Scientist

I am currently working as a Data Scientist at Pivotal Labs, London. My role essentially requires me to identify the potential ways to create and deliver value from client's data. I am focused on developing smart apps by applying machine learning and statistics. I have done my Masters in Machine Learning and HPC form University of Bristol.
Informationen zur Session mit Megha Agarwal folgen in Kürze.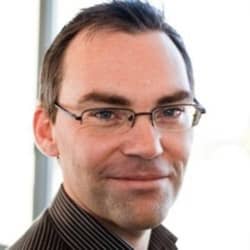 Christian Deger
Architect
<![endif]-->
Christian Deger is a coding architect at AutoScout24. He is deeply involved with "Tatsu", the project that transforms the matured AutoScout24 IT setup into a nextgen Web-Scale IT platform.
After many years of software development, Christian is still excited about advances in technology and new ideas and concepts.
Informationen zur Session mit Christian Deger folgen in Kürze.
Christian Elsasser entwickelt für die Swiss Re Datenanalyse-Lösungen basierend auf grossen externen Datensätzen. Christian studierte Physik, Ökonomie und Computerwissenschaften und arbeitete am CERN an der Auswertung von Datensätzen des Large Hadron Collider. Zudem ist er aktuell Lehrbeauftragter im Bereich ""Scientific computing"" an der Universität Zürich.
Informationen zur Session mit Dr. Christian Elsassser folgen in Kürze.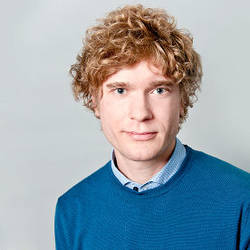 Dr. Marcus Groß
Senior Data Analyst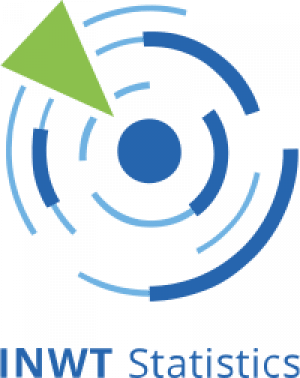 Dr. Marcus Groß (Jahrgang 1985) studierte Statistik in München und Berlin. Seit seiner Promotion im Jahr 2016 zu räumlichen Messfehlermodellen im Bereich der Survey-Statistik ist er als Senior Data Analyst für die INWT Statistics GmbH tätig. Neben Wahlforschung beschäftigt er sich mit Predictive Analytics in den Bereichen CRM und Online Marketing.
Informationen zur Session mit Dr. Marcus Groß folgen in Kürze.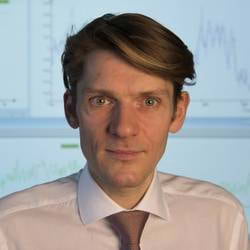 Dr. Ralph Grothmann
Principal Consultant
<![endif]-->
Diploma and PhD in economics with a focus on quantitative finance, especially modeling with neural networks. Since 2003 with Siemens Corporate Technology in Munich. Principal Consultant for learning systems.
Informationen zur Session mit Dr. Ralph Grothmann folgen in Kürze.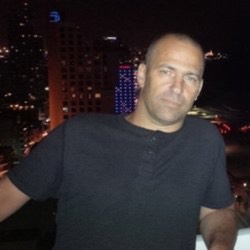 Dr. Aviv Gruber
Data Scientist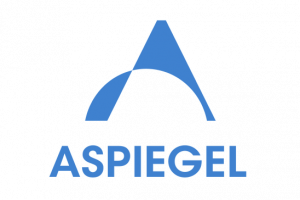 Aviv Gruber is a cloud networking data scientist at Huawei Tel Aviv research center. He is a B.Sc./M.Sc. in Nuclear Engineering from Ben-Gurion University of the Negev and a Ph.D. in machine learning and data mining from the IEM department of Tel-Aviv University. He gained experience in industrial companies such as Intel, CyberArk and BMT (UK). Aviv is experienced in presenting his research work, both to the business and academic communities.

Informationen zur Session mit Dr. Aviv Gruber folgen in Kürze.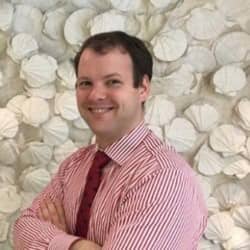 Alex Hancock
Head of Treasury Analytics
<![endif]-->
Alex Hancock is Head of Treasury Analytics for Shell. He leads the Treasury Analytics Team in tackling challenges such as short and long term cash forecasting, counter party exposure, credit & risk. In a former role he was Analytics Manger for Shell Lubricants Supply Chain with a focus on forecast accuracy, supply chain optimisation and inventory management.
Informationen zur Session mit Alex Hancock folgen in Kürze.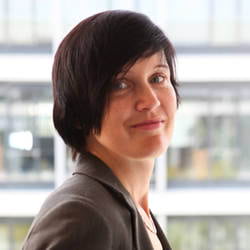 Sigrid Keydana
Data Scientist
<![endif]-->
Spezialistin für Machine Learning / Data Science / Deep Learning mit breitem Hintergrund in Linguistik, Statistik, Softwareentwicklung, Datenbankadministration und Performance-Optimierung.
Informationen zur Session mit Sigrid Keydana folgen in Kürze.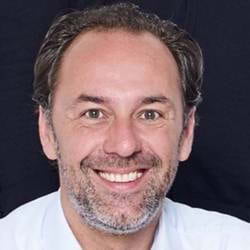 Andreas Kulpa
COO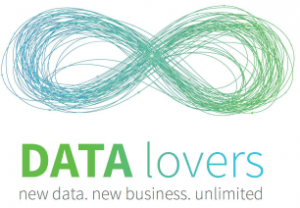 Andreas Kulpa verantwortet den operativen Ausbau der DATAlovers AG. Der erfahrene Manager und Entrepreneur verbindet intelligente IT-Lösungen und Advanced Analytics mit dem Schwerpunkt digitaler Geschäftskundenvertrieb. Zuletzt verantwortete er das Portfolioinvestmentgeschäft als Vice President bei arvato Financial Solutions bei Bertelsmann. Zuvor war er bei Steria Mummert Consulting und Pironet NDH AG tätig.
Informationen zur Session mit Andreas Kulpa folgen in Kürze.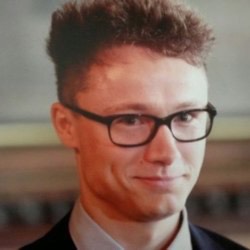 Jan Marcinkowski
High Risk Merchant Underwriting & Credit Risk Management

Jan Marcinkowski ist für das Credit Risk Management und das New Merchant Underwriting der Concardis verantwortlich. Zu seinen Herausforderungen in diesem Zusammenhang zählt u.a. das frühzeitige Erkennen von potenziellen Corporate Defaults und die risikoadäquate Erweiterung des Merchant-Portfolios durch neue Vertragspartner. Zuvor sammelte er nach Abschluss seines Masterstudiums im Schwerpunkt Finance & Accounting Erfahrungen im M&A Umfeld bei Big4 Wirtschaftsprüfungsgesellschaften.
Informationen zur Session mit Jan Marcinkowski folgen in Kürze.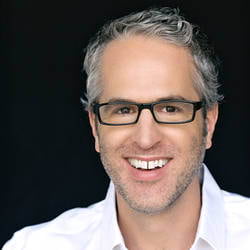 Dr. Eric Siegel
Conference Founder
<![endif]-->
Eric Siegel, Ph.D., founder of the Predictive Analytics World conference series and executive editor of The Predictive Analytics Times, makes the how and why of predictive analytics understandable and captivating. He is the author of the award-winning Predictive Analytics: The Power to Predict Who Will Click, Buy, Lie, or Die, a former Columbia University professor who used to sing to his students, and a renowned speaker, educator, and leader in the field.
Eric has appeared on Al Jazeera America, Bloomberg TV and Radio, Business News Network (Canada), Fox News, Israel National Radio, NPR Marketplace, Radio National (Australia), and TheStreet. He and his book have been featured in Businessweek, CBS MoneyWatch, Contagious Magazine, The European Business Review, The Financial Times, Forbes, Forrester, Fortune, Harvard Business Review, The Huffington Post, The New York Review of Books, Newsweek, Quartz, Salon, Scientific American, The Seattle Post-Intelligencer, The Wall Street Journal, The Washington Post, and WSJ MarketWatch. Follow him at @predictanalytic.
Informationen zur Session mit Dr. Eric Siegel folgen in Kürze.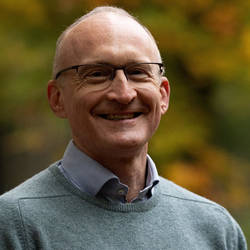 Dr. David Stephenson
Freelance Data Scientist
Dr. David Stephenson is an independent consultant in the field of data science and big data analytics. He has led global analytics programs for companies such as eBay, Axel Springer and Coolblue (a skyrocketing ecommerce player in the Netherlands) and has worked extensively in insurance, capital markets, and financial risk management. He has also served as an expert advisor to top-tier investment, private equity and management consulting firms.
David completed his Ph.D. at Cornell University and was subsequently Professor at the University of Pennsylvania, teaching applied analytics to graduate students in the engineering and Wharton business schools.
David is currently based in Amsterdam.
Informationen zur Session mit Dr. David Stephenson folgen in Kürze.
Chris is co-founder of StrataBridge, a boutique consulting firm that specialises in advising fast-moving, brand led organisations on strategy development, deployment and delivery, connecting the dots between the
hard and soft organisational issues to deliver sustainable growth inunpredictable circumstances.
A highly respected facilitator, Chris has a unique ability to understand and simplify complex business issues and opportunities and translate these intoaction. He has worked with leadershipteams around the world, helping them to create, articulate and realise their strategies through insightful diagnosis, leveraging connections and joined-up decision-making, and building capabilities to bridge to the future. Chris is a regular speaker on bridging the gap between strategy development and execution, at international conferences
and company strategy sessions.
Chris's long-term client relationships are built on his ability to balance the delivery of fast results with sustainability, and Chris's clients include AstraZeneca, Becton Dickinson, Coca-Cola, Compass Minerals, Mars, Mass Mart SA, PZ Cussons,SC Johnson, Shell, Unilever, Walgreens Boots Alliance.
Informationen zur Session mit Chris Turner folgen in Kürze.
Lukas combines industry experience in online experimentation and Data Science with an academic background in computing science and machine learning. Highly motivated, quick-witted, eager to learn, coach and teach, and able to think outside of any given box, Lukas has excellent analytical skills, communicative abilities and technical dexterity. He can unravel the problem, explain the answer and build the solution.Currently employed by Booking.com, the world's leading accommodation website, Lukas is responsible for the internal tooling and training that helps product development improve the customer experience in measurable steps through thousands of experiments.
Informationen zur Session mit Lukas Vermeer folgen in Kürze.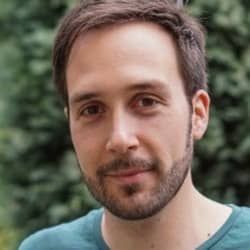 Arif Wider
Consultant Developer
ThoughtWorks
Dr. Arif Wider is a senior consultant and developer at ThoughtWorks Germany, where he builds scalable web applications, teaches Scala, and consults on Big Data topics. Before joining ThoughtWorks he has been in research with a focus on data synchronisation, bidirectional transformations and domain-specific languages.
Informationen zur Session mit Arif Wider folgen in Kürze.
Auf internationalem Parkett gilt Phil Winters als der "Father of Customer Intelligence", weil er leidenschaftlich für die Bedürfnisse der Kunden kämpft. Als Experte für Strategien aus der Perspektive des Kunden findet er immer neue Wege, die es Unternehmen ermöglichen, das Kundenerlebnis zu verbessern und die Loyalität ihrer Kunden zu stärken. Mit mehr als 300 Firmen weltweit hat Phil erfolgreich zusammengearbeitet. Heute gibt er seine Erfahrungen aus über 30 Jahren Praxis als unabhängiger Berater, Autor und Referent in Keynotes und Vorträgen sowie in Workshops und Seminaren weiter.
Informationen zur Session mit Phil Winters folgen in Kürze.