Alle Referenten
Predictive Analytics World Berlin
4.- 5. November 2014, Estrel Hotel Berlin
---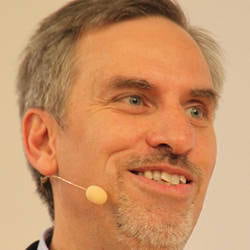 Dean Abbott
Co-Founder and Chief Data Scientist
SmarterHQ
Dean Abbott is Co-Founder and Chief Data Scientist of SmarterHQ, and President of Abbott Analytics, Inc. in San Diego, California. Mr. Abbott is an internationally recognized data mining and predictive analytics expert with over two decades of experience applying advanced data mining algorithms, data preparation techniques, and data visualization methods to real-world problems, including fraud detection, risk modeling, text mining, personality assessment, response modeling, survey analysis, planned giving, and predictive toxicology. Mr. Abbott is the author of
Applied Predictive Analytics
(Wiley, 2014) and co-author of
IBM SPSS Modeler Cookbook
(Packt Publishing, 2013). He is a highly-regarded and popular speaker at Predictive Analytics and Data Mining conferences and meetups, and is on the Advisory Boards for the UC/Irvine Predictive Analytics Certificate as well as the UCSD Data Mining Certificate programs. He has a B.S. in Mathematics of Computation from Rensselaer (1985) and a Master of Applied Mathematics from the University of Virginia (1987).
---
Peter Blenninger
Head of Development, Data & Analytics
Baader Bank
Peter joined Baader Bank, Germany's leading specialist in securities trading in 2002, where in particular the growing and expansive universe of over 700,000 trade able instruments keeps his work thrilling. As Head of Development, Data & Analytics he manages a team of computer scientists that defines, designs, implements and integrates many of the core IT components of the bank, with a special focus on listed derivatives trading and algos. Peter has 20 years of experience in design, development and the running of sophisticated systems around people and IT. He holds a Diploma in Computer Science (MCS) from LMU, the most renowned German university.
---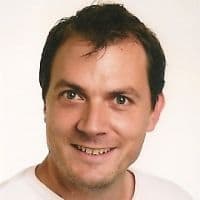 Dr. Filip Floegel
Data Base Marketing Manager
K - Mail Order GmbH & Co KG
---
Alexander Funkner
Manager, Advanced Analytics
Miles & More GmbH
Alexander Funkner has been with Miles & More since 2012 in his role as Manager Advanced Analytics. In this function he is responsible for target group selections and the analysis of the implementation and the performance measurement of direct marketing campaigns. In this context he is dealing with the development of models to predict customer interests and behavior in order to improve marketing communication in terms of efficiency, target orientation and relevance. He discovered his deep interest for data analytics while studying Business Mathematics and writing his Master Thesis from a practical perspective with SCHUFA Holding AG.
---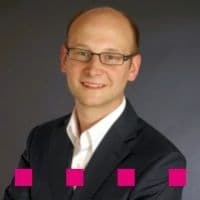 Tobias Junge
CRM - Leiter Customer Insight
Telekom Deutschland GmbH
---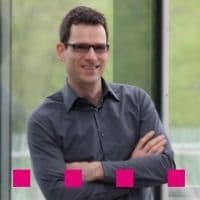 Daniel Kühne
Leiter Data Mining
Telekom Deutschland GmbH
---
Thomas Klein
Associate Director Advanced Analytics
Miles & More GmbH
Thomas Klein is Associate Director Advanced Analytics at Miles & More, Europes leading frequent flyer and loyalty program. He is heading a team responsible for turning data into insights, knowledge and actions to create better customer experiences and optimize multichannel marketing campaigns. Thomas studied sports and computer science at the TU Darmstadt and likes to think and act in an interdisciplinary manner to develop creative solutions to complex problems.
---
Norbert Kraft
Referent Research & Technology
Nokia Siemens Networks
Norbert Kraft works in Telecom Industry since 1991. He held several positions in research, development and system engineering of wide area network equipment. Now he is in a central technology & innovation unit of Nokia, where he is leading a research project for network data intelligence, which applies data mining, machine learning and big data technologies on mobile network data. The derived insights are used to improve network and customer experience management for mobile networks.
---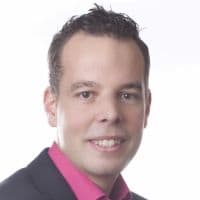 Dr. Thomas Ledl
---
Alexander Linden
Research Director, Advanced Analytics & Data Science
Gartner Inc.
Alex is a Research Director, specializing in advanced analytics, data science, machine learning, and big data analytics. Prior to rejoining Gartner in 2013, Alex Linden was advising The World Bank and Fraunhofer, and he founded two companies himself. Alex had his first stint at Gartner from 1998 to 2006, where he left as Research VP, Emerging Technologies. During that time, he was worldwide lead on advanced analytics, data mining and semantic technologies, and he initiated Gartner's ongoing series of annual Hype Cycle special reports. Before that, Alex was a practicing data scientist at GE, Dresdner Bank and DSGV. Alex holds a Ph.D. in Computer Science with a specialization in machine learning and has been Postdoc at UC Berkeley.
---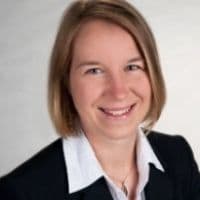 Dr. Nina Meinel
Teamlead Digital Methods
Data & Technology | Marketing & Data Sciences - GfK SE
Nina joined GfK Marketing & Data Sciences in 2009 and is leading a digital science team since 2013. In her position, she focuses on applications around digital data, their integration into market research and further developments of complex methods, advanced analytics and machine learning. She is a respected methodological consultant of international clients across different sectors and a renowned expert in the field of marketing & data science. Nina holds a Ph.D. and has given regular lectures at the University of Erlangen-Nuremberg and the University of Bamberg.
---
Mag. Michael Sailer
Raiffeisen Analytik
---
Johannes Schaback
Owner
Visual Meta GmbH
Johannes Schaback is Co-Founder and Managing Director of Visual Meta GmbH – a Berlin based online media company that runs online shopping search engines in 19 countries, such as LadenZeile.de, UmSolugar.com.br and ShopAlike.in. At its core, Visual Meta extracts structured data out of unstructured product offers by mining product descriptions, names and images. Johannes Schaback has over 6 years experience in software development and machine learning. During his studies in computer science at TU Berlin and Shanghai Jiao Tong University, he focused on software architecture and machine learning. Johannes worked for Fraunhofer Institut while finishing his thesis on automated feature identification and extraction. In 2007, Johannes joined Rocket Internet and found Visual Meta in 2009.
---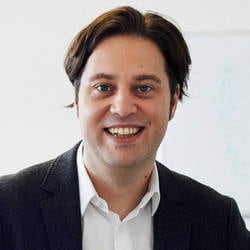 Martin Szugat
Datentreiber
---

Fred Türling
Senior Vicepresident Information Science
Eventim
---
Prof. Dr. Wil van der Aalst
Distinguished University Professor
Eindhoven University of Technology
Prof.dr.ir. Wil van der Aalst is a full professor of Information Systems at the Technische Universiteit Eindhoven (TU/e). He is also the Academic Supervisor of the International Laboratory of Process-Aware Information Systems of the National Research University, Higher School of Economics in Moscow. Moreover, since 2003 he has a part-time appointment at Queensland University of Technology (QUT). At TU/e he is the scientific director of the Data Science Center Eindhoven (DSC/e). His personal research interests include workflow management, process mining, Petri nets, business process management, process modeling, and process analysis. Wil van der Aalst has published more than 165 journal papers, 17 books (as author or editor), 350 refereed conference/workshop publications, and 60 book chapters. Many of his papers are highly cited (he one of the most cited computer scientists in the world and has an H-index of more than 108 according to Google Scholar) and his ideas have influenced researchers, software developers, and standardization committees working on process support. He has been a co-chair of many conferences including the Business Process Management conference, the International Conference on Cooperative Information Systems, the International conference on the Application and Theory of Petri Nets, and the IEEE International Conference on Services Computing. He is also editor/member of the editorial board of several journals, including Computing, Distributed and Parallel Databases, Software and Systems Modeling, the International Journal of Business Process Integration and Management, the International Journal on Enterprise Modelling and Information Systems Architectures, Computers in Industry, Business & Information Systems Engineering, IEEE Transactions on Services Computing, Lecture Notes in Business Information Processing, and Transactions on Petri Nets and Other Models of Concurrency. In 2012, he received the degree of doctor honoris causa from Hasselt University. In 2013, he was appointed as Distinguished University Professor of TU/e and was awarded an honorary guest professorship at Tsinghua University. He is also a member of the Royal Netherlands Academy of Arts and Sciences (Koninklijke Nederlandse Akademie van Wetenschappen), Royal Holland Society of Sciences and Humanities (Koninklijke Hollandsche Maatschappij der Wetenschappen) and the Academy of Europe (Academia Europaea). For more information about his work visit: www.workflowpatterns.com, www.workflowcourse.com, www.processmining.org, www.yawl-system.com, www.wvdaalst.com.
---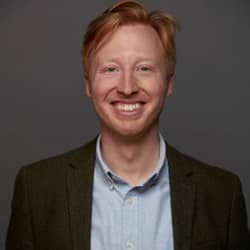 Dr. Paul von Bünau
Associate
---
Arthur Von Eschen
Sr. Director, Game Analytics
Activision
Arthur Von Eschen is Senior Director of Game Analytics at Activision. He and his team are responsible for analytics work that supports video game design on franchises such as Call of Duty and Skylanders. He analyzes game systems and player behavior to improve the player experience. He also builds highly scalable analytic services to support in-game systems. In addition to holding a PhD in Operations Research, Arthur has over 15 years of experience in analytics consulting and R&D with the Fortune 500. His work has spanned across industries such as banking, financial services, insurance, retail, CPG and now interactive entertainment (video games). Arthur has built numerous analytic organizations from the ground up. Prior to Activision he worked at FICO and had also run his own analytics firm for six years.
---
Hendrik Wagenseil
Teamleader Geostatistics
GfK Geomarketing
Hendrik is Teamleader Geostatistics at GfK Geomarketing and has more than 8 years of experience in creating and analysing spatial data for geo-related business applications. He has developed geodata products and bespoke client solutions in various countries and on various spatial scales, including microgeographical datasets, specific target group models or retail store location assessments. His current focus is on exploring new (geo-)data sources and innovative methods for spatial data analysis. Since 2012, he is statistical lead for "location insights", a project at GfK that aims to measure crowd dynamics across space and time by means of mobile phone data. Hendrik is holding a PhD in geography from university of Erlangen-Nuremberg.
---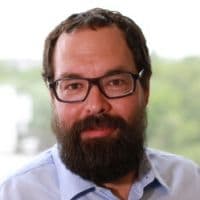 Dr. Steffen Wagner
Senior Data Analyst
---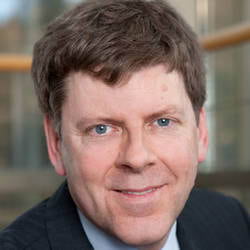 Phil Winters
Senior Managing Partner
A pioneer in developing approaches to help organizations raise customer value and increase loyalty by delivering outstanding customer experience, Phil Winters is known internationally as The Father of Customer Intelligence. Phil draws on 30+ years' experience working with some 300 companies worldwide defining customer strategies to grow their businesses. He is an independent business advisor, a sought-after keynote
lecturer and a highly effective moderator of customer perspective workshops.
---